The University of Massachusetts at Amherst
Dmitry Kireev
Dr. Dmitry Kireev is an Assistant Professor at the University of Massachusetts at Amherst, starting Fall 2023. Previously, he was a Postdoctoral Research Associate at the University of Texas at Austin. He is working on application of 2D materials (graphene, MoS2, PtSe2 etc) into fields of bioelectronics, neuroprosthesis, and wearable electronics. He finished his PhD work at the Institute of Bioelectronics (ICS-8) of Forschungszentrum Julich, Germany, working on graphene-based devices for bioelectronics. He is a recipient of a prestigious EMM-NANO scholarship and performed his master study in KULeuven and Chalmers University with majors in nanoelectronics.
Recent News
November 2023
Dr. Kireev receives UT Austin's Best Research Paper Hamilton Award from the University Co-Op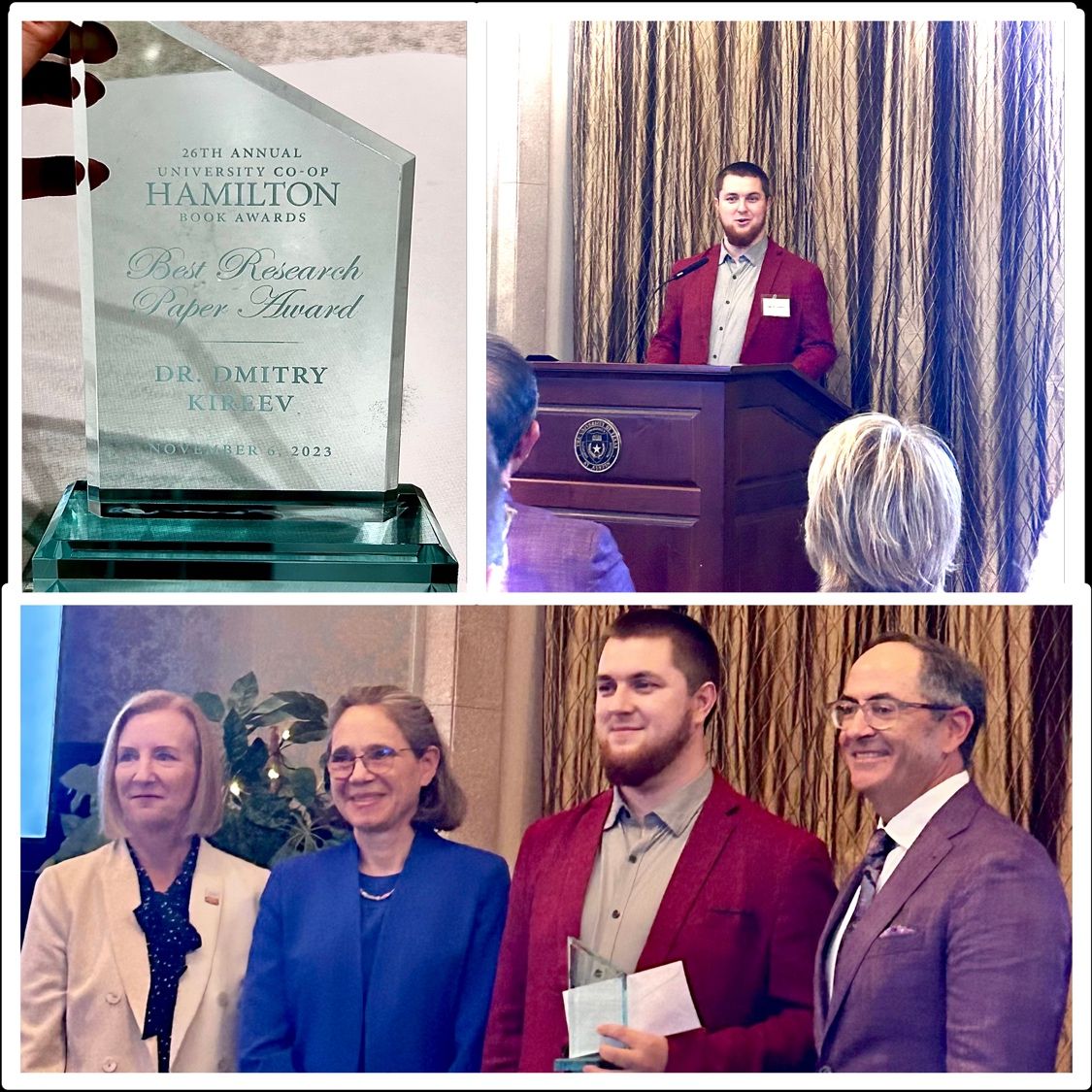 October 2023
First batch of UG Students are in the lab and making an awesome job!
Welcome Nathan Chang, Sean Morris, Monil Bhavsar, Om Tank, Alexandra Katsoulakis, Favour Nakyazze, Max Mchugh, and Siddh Merchant!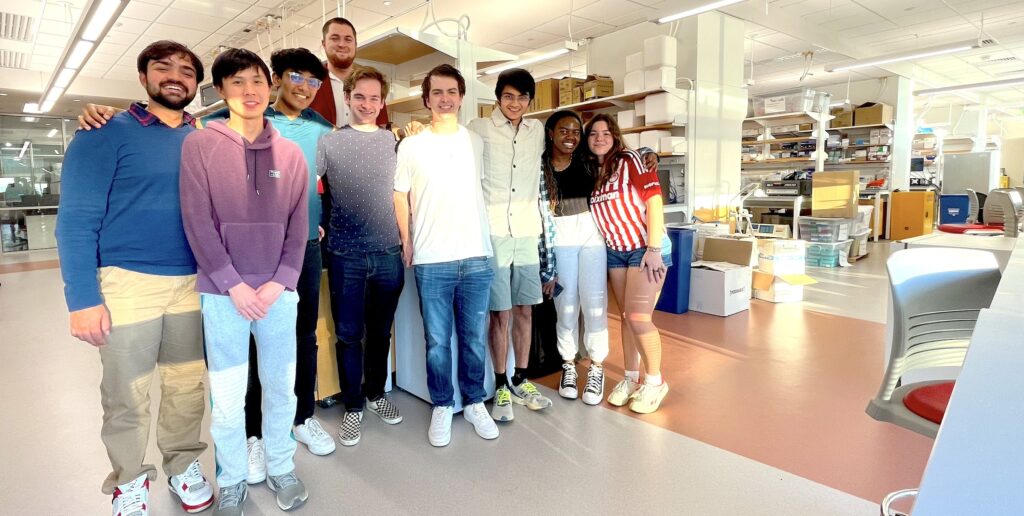 June 2023
Recruiting perspective PhD Students and Postdocs!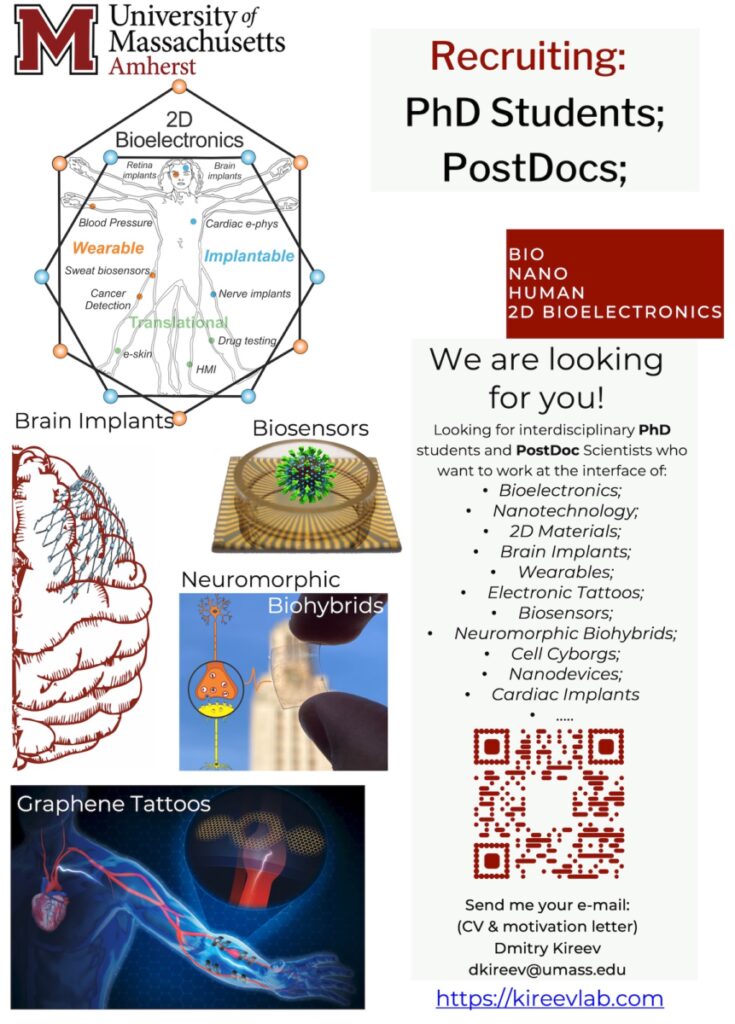 Reach out here: dkireev@umass.edu
May 2023
Starting the Independent Lab at UMass Amherst in Fall 2023
Dr. Kireev is moving to the University of Massachusetts at Amherst and the "2D Bioelectronics Lab" will be rolling out!
Perspective PhD students and Postdocs, reach out here.
December 2022
Nature Nanotechnology paper receives global media coverage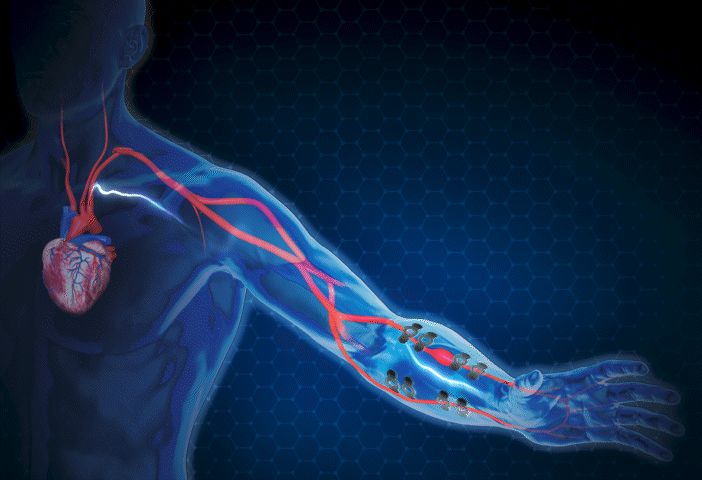 We have reported on the development of graphene e-tattoos for continuous blood pressure monitoring using bio-impedance. Work is now published in Nature Nanotechnology, and is a collaboration with Texas A&M University.
Several media outlets have reported on this significant achievement: UTexas News Release ; The Daily Texan; KXAN News Station Live Coverage ; IEEE Spectrum
New Scientist; ACS C&EN ; Daily Beast ; Physics World
Physics Org ; CNN;
September 2022
Computer chips that think like brains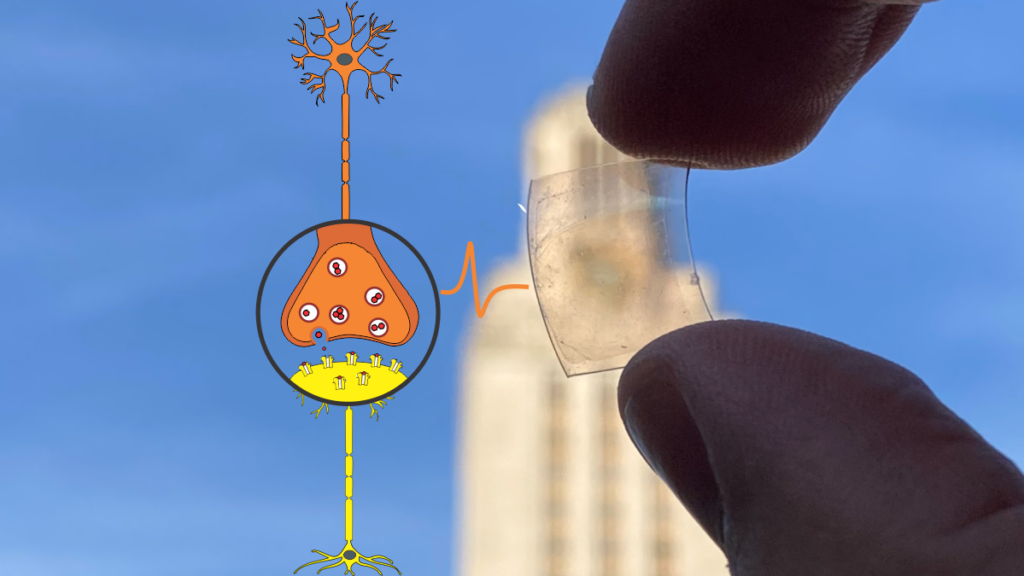 So far, the standard computer doesn't have any thoughts, and algorithms do everything. But we are hoping to change that.
See the full video news feature here: https://bit.ly/3VefiCh